Choosing the correct Spanking Paddle
And shape for Your Needs
There are loads of different paddles out there and it can be a little daunting for anyone taking their first steps in the fascinating and pleasurable world of fetish impact play. especially when is comes to Choosing the correct Spanking Paddle.
With so many options to choose from to find the right paddle can be challenging. The following article will help answer some of those questions.
A sensual bit of power play in the bedroom all the way up to a strict disciplinary at your local dungeon or fetish club.
The basic things that determine the pleasurable pain factor of a paddle are
The force used to swing the paddle more will increase the amount of pain
The size of the impact surface the larger the surface is the less pressure per square cm
The thickness of the paddle will impact the amount of the force is soaked up into the paddle itself. In a thinner paddle can't absorb a lot of force and will cause a stinging surface pain. A thicker paddle will give a deep muscular sensation
The material used the different materials used will greatly alter the feeling given by your paddle. Ash bladed paddles will give a 3-5 out of 10 were a rubber or kevlar one will give you a 10.
If we were to pick a paddle for beginner we would go for one like this one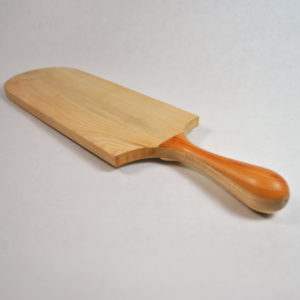 First of all, a good overall length not too long and not too short giving the best starting point for practicing to hit your mark. The width makes the paint softer and easier to receive for anyone starting out. With its rounded end, it reduces the risk of breaking the skin and causing injury and potentially putting you and your play partner of the fetish. We have suggested using a wooden paddle to start with as these we feel are the easiest to learn with warming up to body temperature and feeling good in the hand.
Choosing the correct Spanking Paddle is just the beginning
This is just the beginning of your journey exploring your role whether it's a submissive enjoying taking the pain, or as a dominate dealing out the pleasurable pain. Like some, you may also be a switch as the name suggests you enjoy switching from the top or dom role to the bottom the submissive's role.
As part of your passage into the world of the BDSM community, you can then move on. Different materials, lengths or perhaps a paddle with holes in it all will alter the feeling gained from being punished. Many other guides including a more in-depth look at paddles and their options and how to look after and care for many other items from our store. Finally, we hope this has helped you with Choosing the correct Spanking Paddle.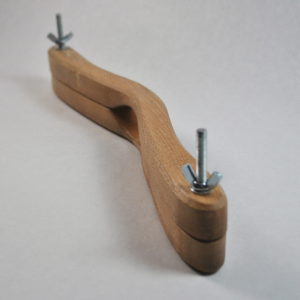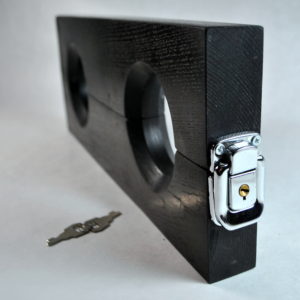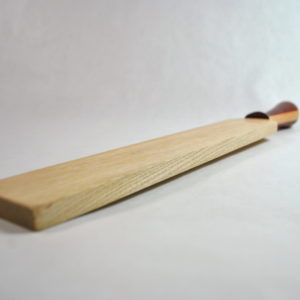 We offer many different BDSM and fetish products in all sizes and shapes. With the option to customize paddles and many of our other products the sky really is the limit. So if you don't see what you need or have a dream in mind please just email us.
 We would love to help your dreams a reality and help you get your Grateful pain.
Whenever venturing into any form of BDSM or kink safety is always the number one priority. This is extremely prominent when you are starting out. If you and your partner decided to be submissive or dominate another party. Make sure you always only 'play' with someone you know and trust.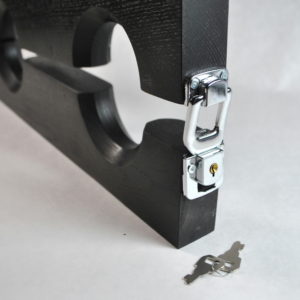 A safe word is must be discussed and agreed before any fetish scene or play takes place. "NO" doesn't always mean know in a BDSM power exchange session. Especially relevant when using items such as gags a safe word is not possible so the use of a safe action is needed. Consequently, this is only a brief look at safe words. We would suggest you read more basic safety tips for bondage and BDSM in this related article. More about safewords and the traffic lights system can be found here.
Finally, do you know any fact about BDSM, kink, fetish or paddles that we don't ? or have we got a fact wrong?
please comment below with any we have missed.
Shop now